Listen to excerpts from other performances of our programme for this concert:






Concert: Holst, Bridge, Finzi
Saturday 9th November 2019, 7.30pm
St Andrew's Hall
HOLST: Ballet Suite: The Perfect Fool
BRIDGE: 'The Sea', Suite for Orchestra
FINZI: Intimations of Immortailty
Adam Tunnicliffe, tenor
Norwich Philharmonic Orchestra and Chorus
conducted by Matthew Andrews and David Dunnett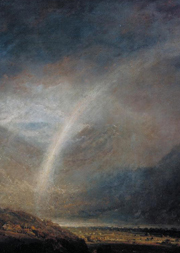 Gustav Holst wrote his opera The Perfect Fool in 1918-22 and the ballet music which precedes it in 1920. Comprised of an Introduction followed by three dances for Spirits of Earth Water and Fire, it has a supernatural feel to it, which the strange whole-tone scale that colours its ringing theme, affirms. The Wizard stands over his cauldron, summoning forth the elemental powers required to mix his potion, and the spirits respond: lumbering Earth, graceful Water, and the sparks of Fire. The spell works its magic on audiences as well.
British composers seem to have a fascination for depicting water and the sea through music. From Vaughan Williams' A Sea Symphony to Elgar's Sea Pictures or Charles Stanford's Songs of the Sea, composers took varying approaches, some abstract, others more literal. Frank Bridge's little-known The Sea, a set of impressions along the lines of Debussy's La Mer is gently representational without being too programmatic. The four miniatures portray the sea on a summer monring, sea foam, a mooonlight serenade, and finally a storm. A longtime admirer of Bridge's music, Benjamin Britten regarded him as one of the great British composers of his day, and he held The Sea in high regard.
Finally Finiz's Intimations of Immortality is a wonderful setting of Wordsworth's Ode of the same name. The subtitle of Wordsworth's work is 'from recollections of early childhood' and is a lament for the lost joys and intuitive wonder of childhood. Finzi uses the tenor solo, chorus and orchestra in many subtle combinations, rather as an artist might mix his colours in varying shades, reflecting the constantly changing nuances of Wordsworth's evocative poem.